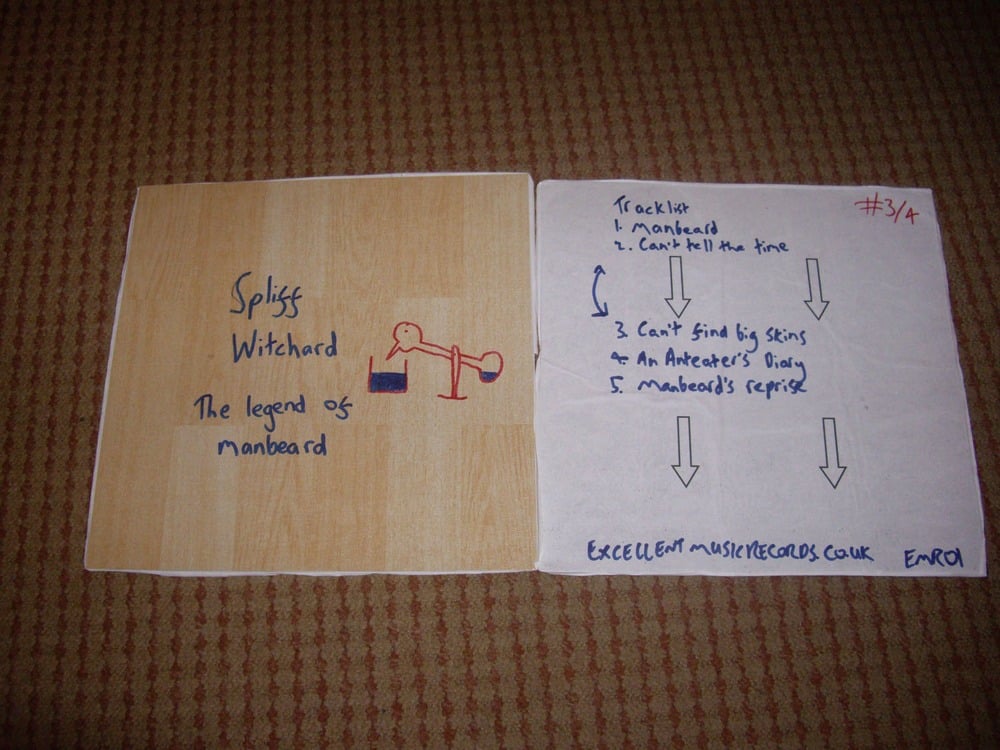 Spliff Witchard - The Legend Of Manbeard 12" Vinyl
by Spliff Witchard
£

0.50

/ Sold Out
---
This is a 12" piece of self adhesive vinyl flooring with a bird drawn on the front with a permanent marker. The back features a fully handwritten tracklisting.
Each copy is hand numbered by the band on a bus.
Playing this on a turntable will destroy it.
Only 2 copies remaining.